Publication Opportunities
1) All accepted abstracts and papers would be published in the conference proceeding CD (with ISBN number). After the conference, an e-book version of the proceedings will be sent to be indexed by Thomson Reuters Conference Proceedings Citation Index (formerly called ISI Proceedings).
2) Qualified and selected papers will be published in:

The journal is under reviewed by Scopus
ii. The Indonesian Capital Market Review (ICMR)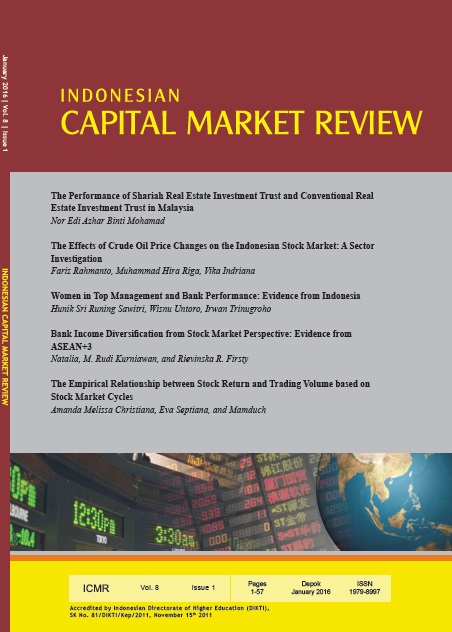 The Indonesian Capital Market Review (p-ISSN: 1979-8997; e-ISSN: 2356-3818) is dedicated to discuss, explore, and disseminate the latest issues and developments of financial economics (JEL classification: G), particularly those related to emerging markets. The mission of the editorial board of ICMR is to present the latest thinking and research that examines, extends, and develops finance theory and practice.
ICMR has been indexed in EBSCOhost (since 2013) and in DOAJ (since 2015). This journal also has received "B" Accreditation from The Indonesian Directorate of Higher Education (DIKTI) SK No. 81/DIKTI/Kep/2011, November 15th, 2011.