Keynote Speaker
PROFESSOR DR. J. SOEDRADJAD DJIWANDONO
Professor of International Economics
Nanyang Technological University, Singapore
Dr. J. Soedradjad Djiwandono is Professor at the S. Rajaratnam School of International Studies (RSIS), a Graduate School of Nanyang Technological University, Singapore. He is also Emeritus Professor of Economics, the University of Indonesia. Before joining RSIS, he was a senior visiting scholar at the Institute of Southeast Asian Studies. He worked as a Development Associate at the Harvard Institute for International Development (HIID) and was a Visiting Scholar, John F. Kennedy School of Government, Harvard University, 1998-2000. While remaining in his post as professor at UI, he worked in the Government of Indonesia in different capacities, including State Minister of Trade (1988-1993) and Governor of Bank Indonesia, the central bank of Indonesia (1993-1998). Professor Djiwandono authored several books on trade and development, monetary and banking in Indonesia. He co-chaired with Binhadi a team of writers of a six-volume book, The History of Bank Indonesia, published in Bahasa Indonesia. A shortened English version was published, Bank Indonesia: Its Journey through Indonesia's Development, 1953-2003, Jakarta: Bank Indonesia, 2009. He contributed chapters in a number of books as well as articles in journals, newspapers and news magazines on issues in monetary and banking, international trade and economic development of Indonesia.
Please < click here > to read full CV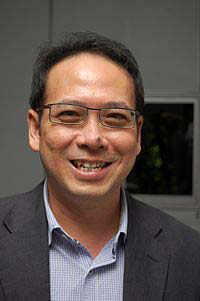 Professor Euston Quah
Professor Euston Quah is presently Head, Division of Economics; Vice‐Chair, Sustainable Earth Office and immediate Past Chairman of the Senate Committee on University Policy Matters at the Nanyang Technological University (NTU), Singapore. He was formerly Chair, School of Humanities and Social Sciences at NTU. Prior to joining NTU, Professor Quah was at the National University of Singapore (NUS) where he was Vice‐Dean, Faculty of Arts and Social Sciences; Deputy Director of the Public Policy Program (now called the Lee Kuan Yew School of Public Policy); and headed the economics department there. Presently, also an Adjunct Principal Research Fellow of the Institute of Policy Studies at the Lee Kuan Yew School of Public Policy, NUS, and a prolific writer, Professor Quah had published over 100 articles and opinion pieces.
Professor Quah advises the Singapore Government in various Ministries and was a Member of the recent Prime Minister's Economic Strategies Sub‐Committee on Energy and the Environment, and served on the Committee of the Fare Review Mechanism of the Ministry of Transport, as well as being a Board Member of the Energy Market Authority. He presently sits on the Boards of Energy Market Company, the Energy Studies Institute at NUS; and the Complaints Committee of the Singapore Medical Council. He is also a Review Panel Member for the Bill and Melinda Gates Foundation project hosted by the Overseas Development Institute, London; a Technical Reviewer for the National Research Foundation (Singapore), Humanities and Social Sciences Research Council (Canada), and the Australian Research Council. Professor Quah is Editor of the ISI (SSCI) journal, The Singapore Economic Review (since 2002), and the President of the Economic Society of Singapore (since 2009). Professor Quah is often cited and interviewed by the local and foreign media on news, and documentary shows and foreign presses in France, Taiwan, Thailand, Malaysia, Germany and Denmark. He is one of the most highly cited and influential university economists in Singapore.
Please< click here > to read full CV